WINNERS VENICE TV AWARD 2022
Proving that great television knows no borders, awards for excellence went to a spread of 27 different countries, with outstanding work rewarded this year from United Kingdom, Germany, USA, Brazil, India, France, Japan, Sweden, Italy, Canada, Czech Republic, Denmark, Finland, Spain, Austria, Australia, Belgium, South Africa, Turkey, Poland, Portugal, Qatar, Israel, Argentina, Norway, Mexico and Switzerland.
Congratulations to all the winners and nominees and thank you to all our jurors for honoring the companies and individuals responsible for excellent creations. Please scroll down to see the full list.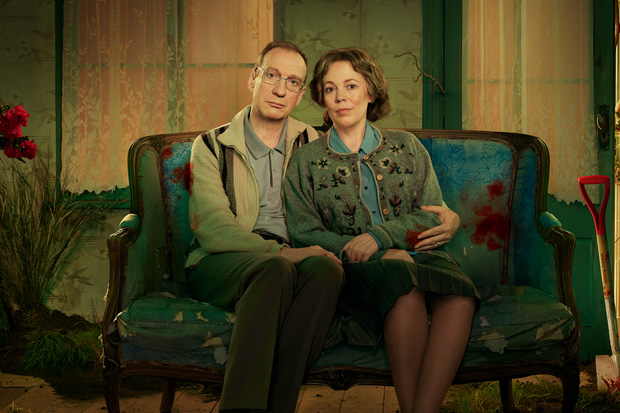 TV Series
Title: Landscapers
Broadcaster: Sky Atlantic
Country: United Kingdom
Production: SISTER in association with South of the River Pictures
Executive Producer: Jane Featherstone – Executive Producer, Chris Fry – Executive Producer, Ed Sinclair – Creator, Co-Writer and Exec Producer, Olivia Colman – Executive Producer
Producer: Katie Carpenter – Producer
Director: Will Sharpe – Director and Co-writer of episodes 3 and 4: Will Sharpe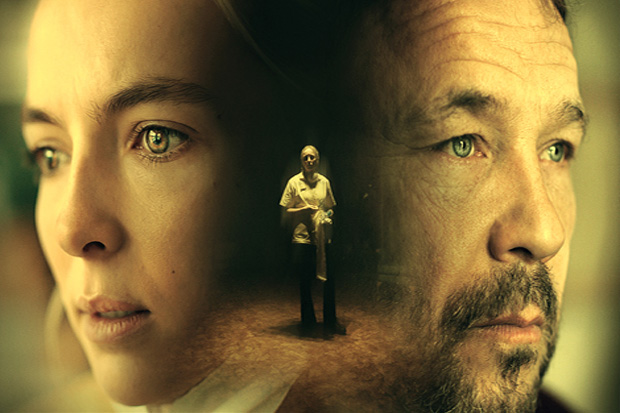 TV Film
Title: Help
Broadcaster: Channel 4
Country: United Kingdom
Production: The Forge Entertainment, One Shoe Films
Executive Producer: George Faber, Beth Willis, Jack Thorne, Marc, Munden, Jodie Comer, Stephen Graham
Producer: Jenny Frayn
Director: Marc Munden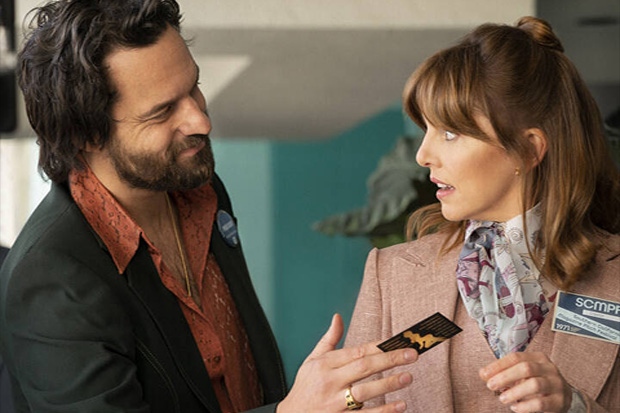 Comedy
Title: Minx
Broadcaster: HBO Max
Country: United States
Production: Lionsgate Television, Feigco Entertainment
Executive Producer: Ellen Rapoport, Paul Feig, Dan Magnante, Ben Karlin, Rachel Lee Goldenberg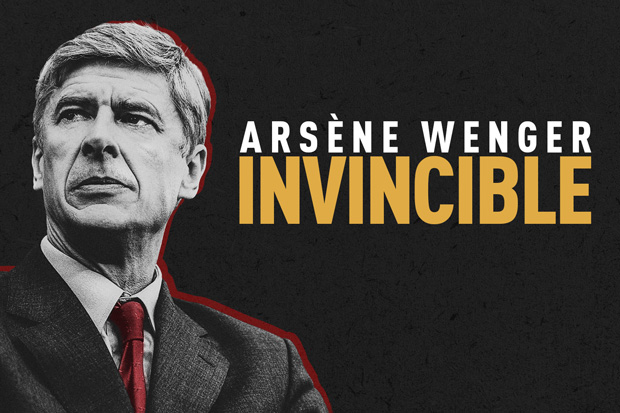 Documentary
Title: Arsène Wenger: Invicible
Broadcaster: Canal+
Country: France
Production: Federation Entertainment, Noah Media Group, Yvette Production
Executive Producer:
Producer: Myriam Weil, John McKenna, Andrew Lynch, Raphaël Uzan
Director: Gabriel Clarke, Christian Jeanpierre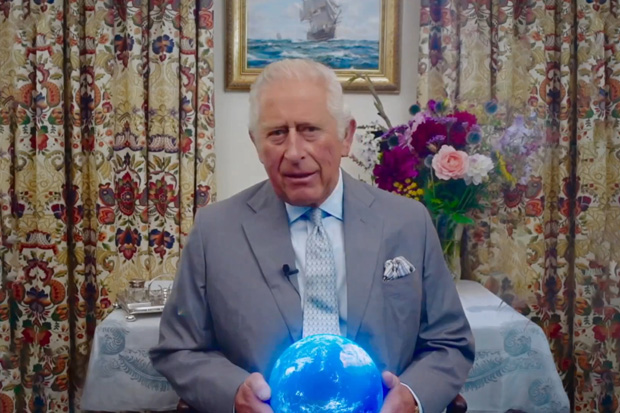 Children / Youth
Title: COP26: In Your Hands
Broadcaster: Sky Kids
Country: United Kingdom
Production: Fresh Start Media Productions
Executive Producer: Chris Rogers
Producer: Roger Farrant, Nicky Cox
Director: Roger Farrant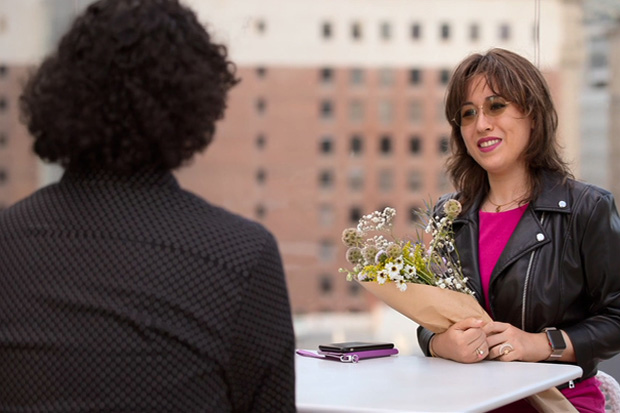 Reality TV
Title: Love on the Spectrum U.S.
Broadcaster: Netflix
Country: United States
Production: Northern Pictures Pty Ltd
Executive Producer: Karina Holden & Cian O'Clery
Producer: Supervising Producer: Stephanie Haber
Director: Cian O'Clery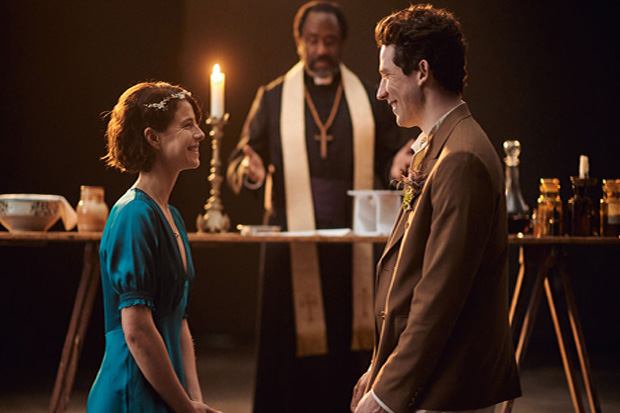 Performing Arts
Title: Romeo & Juliet
Broadcaster: Sky Arts
Country: United Kingdom
Production: National Theatre in association with Sabel Productions/Cuba Pictures
Executive Producer: Executive Producer: Dixie Linder, Rufus Norris, Christine Schwarzman
Producer: Producer: David Sabel
Director: Director: Simon Godwin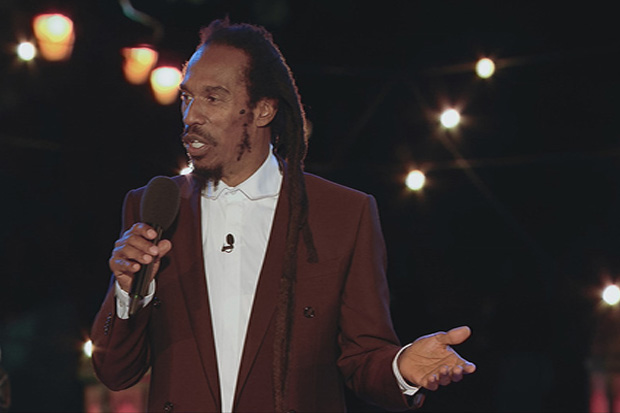 Light Entertainment
Title: Life & Rhymes
Broadcaster: Sky Arts
Country: United Kingdom
Production: CPL Productions and Licklemor Productions
Executive Producer: Executive Producer: Sharon Ali, Danielle Lux, Bob Clarke
Director: Rob Morgan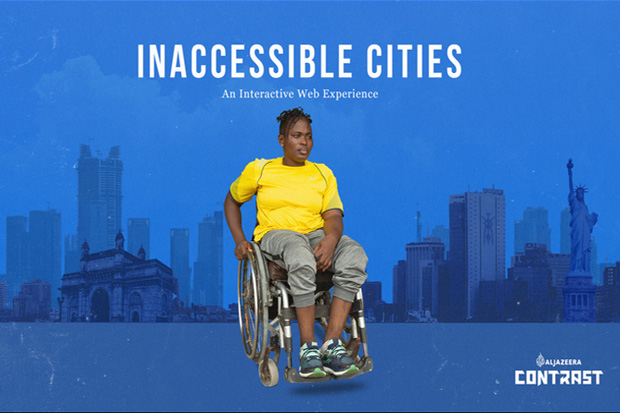 Technology And Innovation
Title: Inaccessible Cities
Broadcaster: Al Jazeera
Country: Qatar
Production: AJ Contrast, Al Jazeera Digital
Executive Producer: Zahra Rasool
Producer: Viktorija Mickute
Director: Viktorija Mickute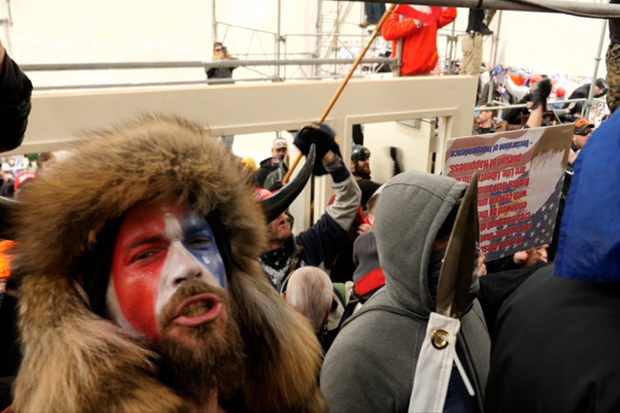 News Coverage
Title: ITV NEWS: The Storming of the Capitol
Broadcaster: ITV
Country: United Kingdom
Production: ITN/ITV News
Producer: Sophie Alexander
Director: Robin Blake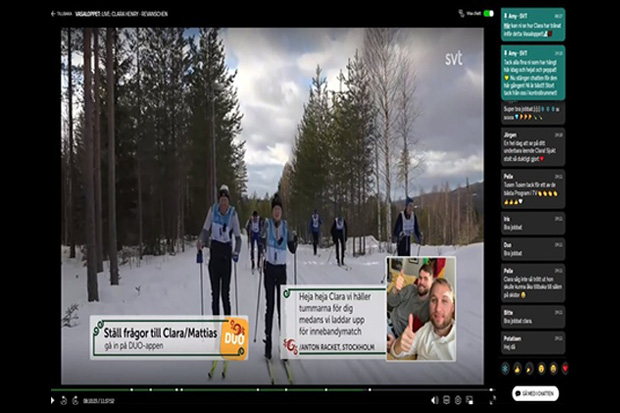 Cross Plattform Programming
Title: Clara Henry – The revenge
Broadcaster: Sveriges Television AB/SVTPlay
Country: Sweden
Production: Sveriges Television AB
Executive Producer: Helena Bäckman
Producer: Pelle Bäckman and Emelie Engberg
Director: Amy Sundström
Program Promotion
Title: ONAIR GLOOB
Broadcaster: GLOOB
Country: Brazil
Production: GLOBO
Company:
Executive Producer: Mariana Novaes
Producer: Tatiana Fernandes
Director: Ricardo Moyano
Sport
Title: Kiyou's Kata
Broadcaster: Kansai Television
Country: Japan
Production: Kansai Television
Executive Producer: Taiji Kosugi
Producer: Naoki Shigeta
Director: Kohei Higuchi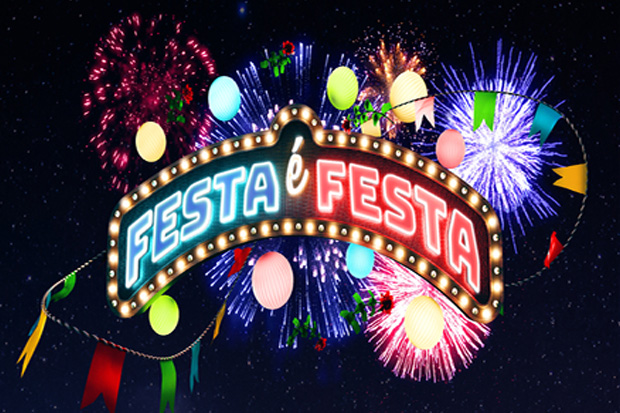 Soap / Telenovela
Title: Festa é Festa (Life's a Party)
Broadcaster: TVI
Country: Portugal
Production: Plural Entertainment Portugal
Executive Producer: António Borges Correia
Producer: Ana Antunes
Director: António Borges Correia, Nuno Franco, Rodrigo Duvens Pinto, Pedro Brandão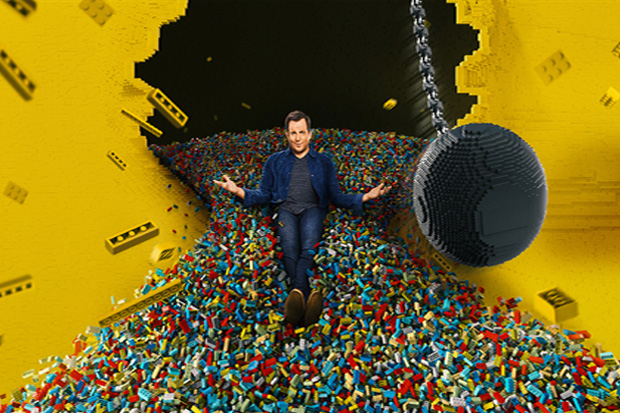 Branded Entertainment
Title: LEGO Masters USA
Broadcaster: FOX
Country: United States
Production: Endemol Shine North America and Tuesday's Child
Company: Banijay Rights
Executive Producer: Anthony Dominici, Karen Smith, Steph Harris, Sharon Levy, DJ Nurre, Michael Heyerman, Brad Pitt, Dede Gardner, Jeremy Kleiner, Christina Oh, Jill Wilfert, Robert May, Will Arnett
Producer: Antonia M Green
Director: Rich Kim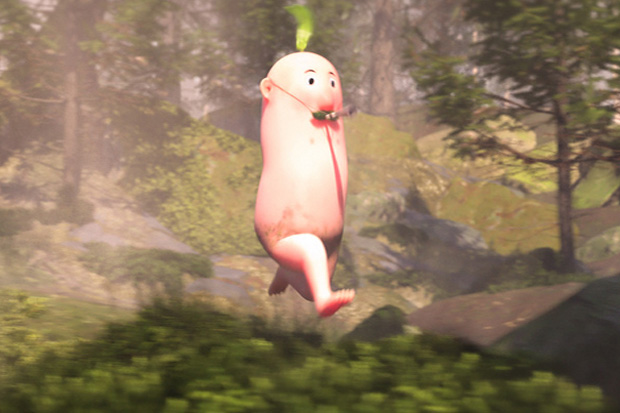 New Talent
Title: In Harmony
University: University for the Creative Arts
Country: United Kingdom
Executive Producer: Markus Øvre
Producer: Markus Øvre
Director: Markus Øvre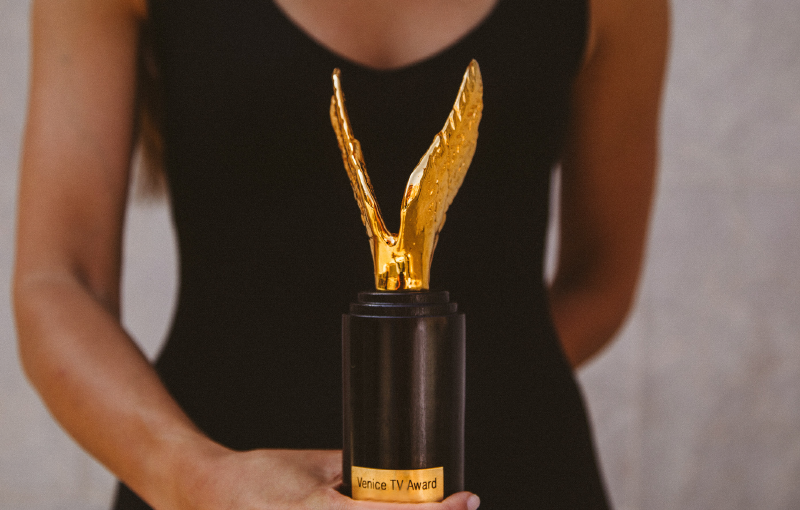 A trophy is the expression of the highest honor. This is why the VENICE TV AWARD
created a trophy inspired by the City of Venice with wings in the coat of arms and the ancient winged lion sculpture.
The trophy is gold plated on a black painted wooden base, made of walnut, like the gondolas – required by law painted in black. The Wings are handmade and no two trophies are alike.
The wing shape is making its appeal as a statue of achievement and triumph.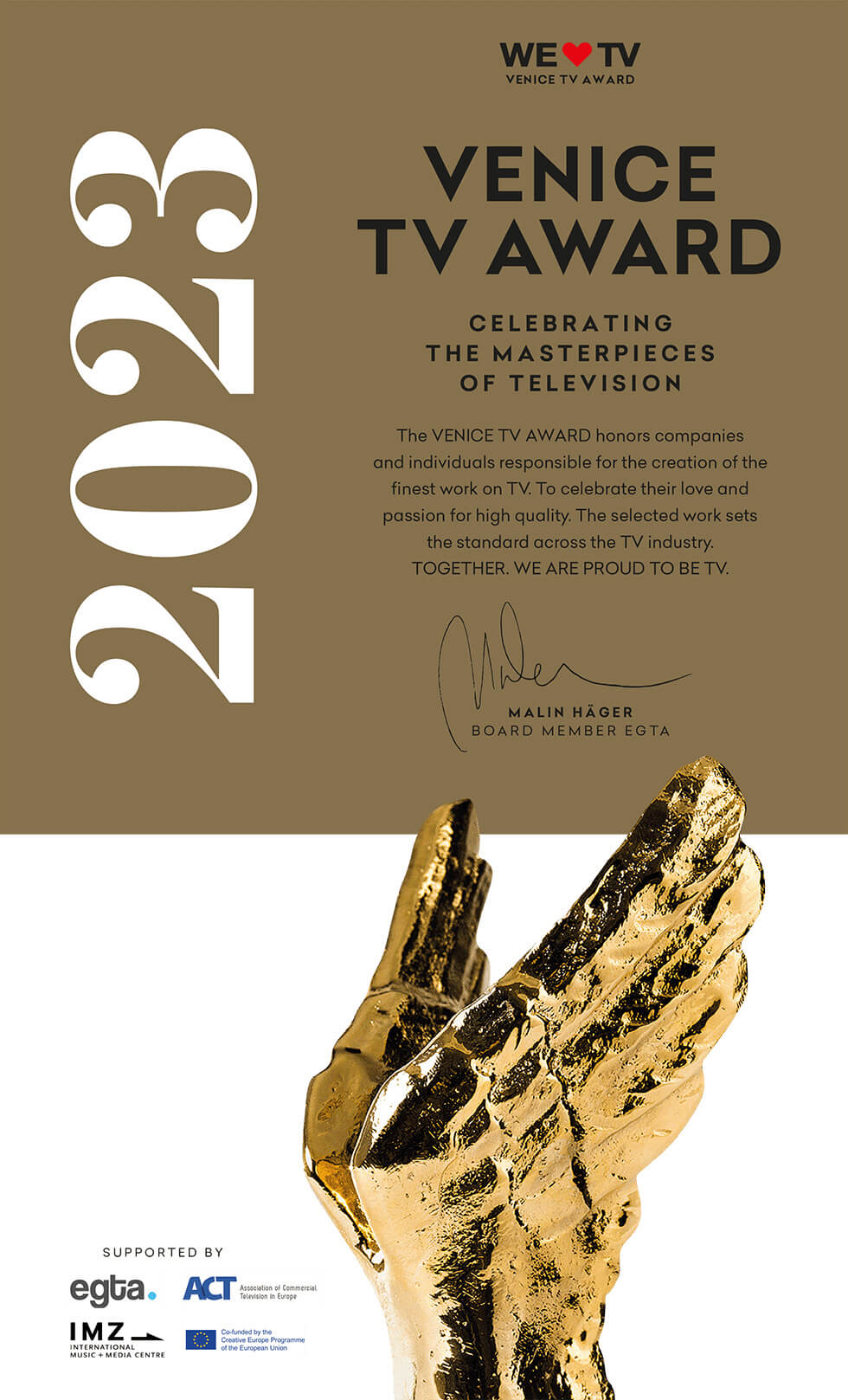 All Nominees will be rewarded with the Venice TV Award Nominee Certificate which recognises and rewards the companies and individuals responsible for their outstanding creations.
The Nominee Certificate is given to the entrant company and includes the credits.
Exhibited to remind the success, victory and achievement of winning.