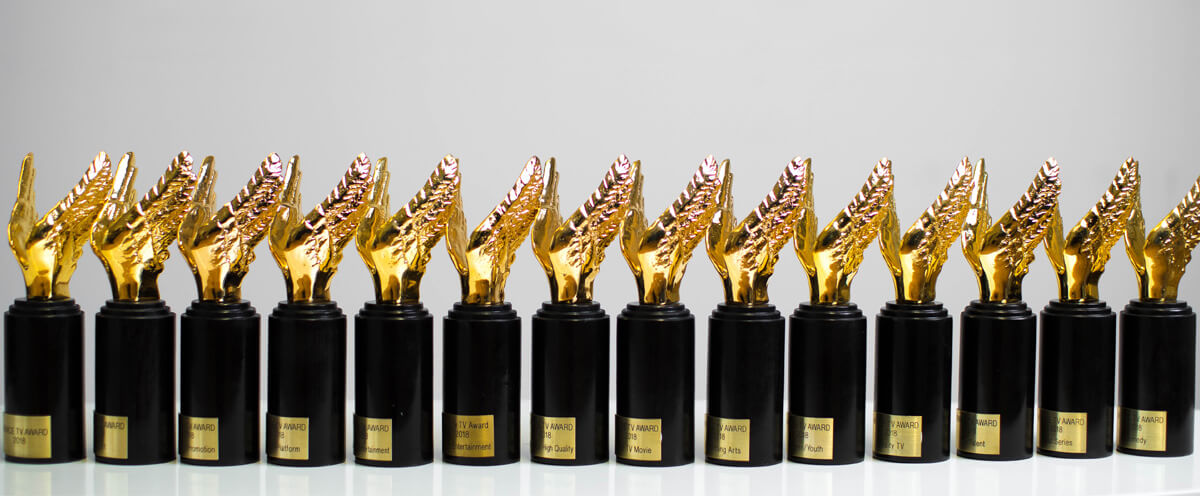 Winners Announced September 30.
Three weeks after the Film Festival, international Jurors will meet in Venice for the VENICE TV AWARD, supported by egta, ACT (As-sociation of Commercial TV) and IMZ (International Music + Media Centre). Celebrating the masterpieces of TV.
The jury evaluates programmes from around the world in the categories Performing Arts, Documentary, News, Light Entertainment, Program Promotion, Branded Entertainment, Sport, Children/Youth, Comedy, Reality TV, Technical High Quality, Cross-Platform, New Talent, TV Series, TV Film.
The award is seen as a statement that the TV Industry remains active, successful and creative in a changing Media-Landscape.
Last year outstanding works were rewarded from United Kingdom, Germany, India, France, USA, China, Singapore, Sweden, Italy, Ireland, Czech Republic, Spain, Austria, Lithuania, New Zealand, Croatia, Australia, Norway, Belgium, The Netherlands, South Africa.
Full List of Gold Winners 2018
DOCUMENTARY
Mosul – FRONTLINE, PBS, Channel 4, United States/United Kingdom – Production: Mongoose Pictures
PERFORMING ARTS
Carmen – France Televisions, France – Production: Wahoo Production
LIGHT ENTERTAINMENT
Cruising with Jane McDonald, Channel 5, United Kingdom – Production: Elephant House Studios
CHILDREN/YOUTH
ZombieLars – NRK Super, Norway – Production: Tordenfilm
REALITY TV
Employable Me – Australian Broadcasting Corporation, Australia – Production: Northern Pictures
CROSS-PLATFORM
Bigg Boss 11 – Colors, India – Production: Viacom18 Media
BRANDED ENTERTAINMENT
Route Awakening Season3 – National Geographic Asia, China – Production: Sitting In Pictures
SPORT
Rainbow Warriors – SVT Sweden
PROGRAM PROMOTION
PRIMA Krimi Brand Identity – PRIMA TV, Czech Republic – Production: Department for TV PRIMA
TECHNICAL HIGH QUALITY
TV's AR tactical analysis of FIFA World Cup 2018 – Nova TV, Croatia
COMEDY
De Luizenmoeder – AVROTROS / NPO3, Netherlands – Production: Bing Film & TV BV
BEST SERIES
4 Blocks – TNT Serie, Germany – Production: Wiedemann & Berg
BEST TV MOVIE
Summer of '44 – The Lost Generation – ARD, Germany – Production: Zieglerfilm Baden Baden
BEST TALENT
Wave – Ireland – Production: Assembly